Next to the definition of the word 'brandlash' in your 2017 content buzzword dictionary? A screenshot of the Pepsi commercial that fell spectacularly flat when it was released and subsequently withdrawn last week. Cringeworthy in how massively it misinterpreted popular appetite for socially aware messaging, Pepsi's commercial did however succeed in two things: Firstly, in illustrating how today's consumers are not shy when it comes to speaking up and holding brands accountable for the messages they put out. And, secondly how eager brands are to capture the current appetite for activism in order to stay relevant. Where Pepsi went wrong? Simply put, by co-opting protest in an insensitive, one-dimensional way, depicting it in such a way as to trivialize Black Lives Matter and a host of other social justice causes.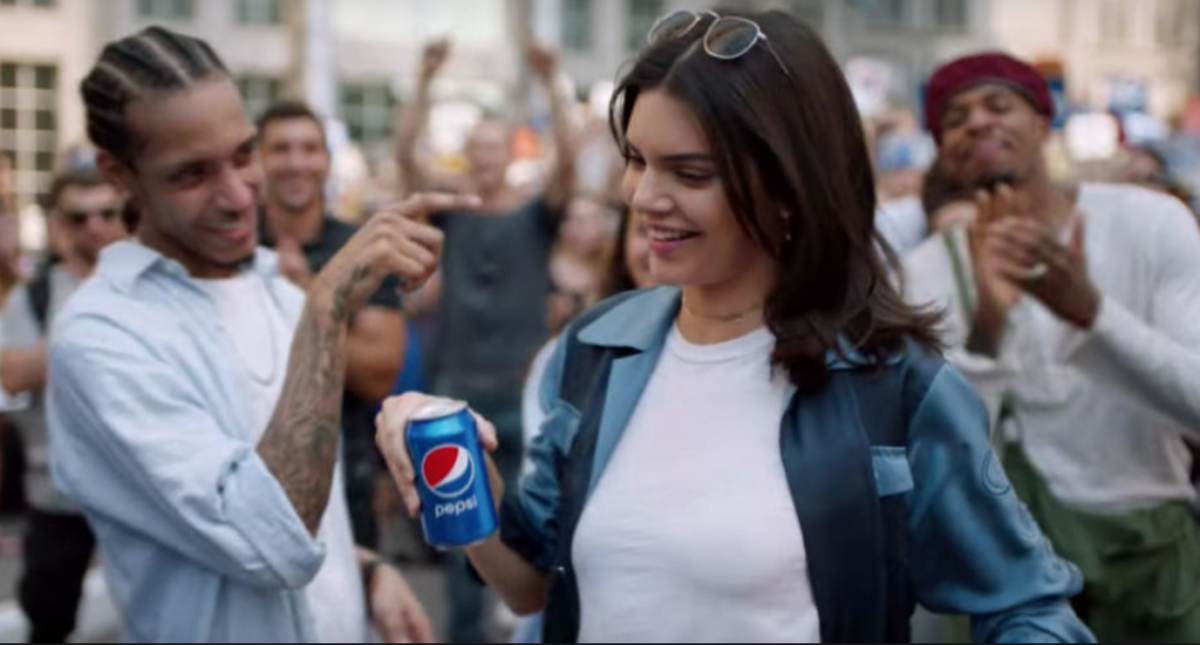 Accountability and Activism
Yes, Pepsi's tone-deaf commercial was nothing if not a massive fail, but it neatly illustrates two key issues in advertising that have been affecting digital content since the start of 2017. Accountability and activism. From platforms such as Facebook and Google being held accountable by advertisers for their roles in disseminating fake news stories and placing ads alongside extremist websites, to several prominent social media-led corporate boycotts, the start of 2017 has been marked by disruption and backlash. Just as 2017 ushered in a new era in US politics, consumers began flexing their financial muscles to prove that when it comes to spending power, they'll only support brands they can trust. Look no further than the #deleteuber and #grabyourwallet hashtags for proof, as Uber was held accountable for appearing to undermine and benefit from an anti travel ban taxi strike in New York and Nordstrom stepped away from the Ivanka Trump apparel and accessories line. 
Meanwhile, as iconic British retailer Marks & Spencer and the Guardian newspaper opted to back away from advertising with Google, Facebook has announced the creation of a $14 million News Integrity Initiative, a collaboration with Craigslist's Craig Newmark, to attempt to rebuild trust with its users. Elsewhere, as debate raged around a raft of Presidential Executive orders, a number of companies proactively seized the opportunity to make a positive statement about their corporate values. Starbucks hit the headlines for its pledge to hire 10,000 refugees, ride sharing company Lyft announced a donation of $1 million to the American Civil Liberties Union and numerous Super Bowl Sunday advertisers took the high ground with inclusive social messaging. In short, as fake news and corporate integrity became hot topics of conversation, corporate social responsibility aligned itself with activism. 
So how can brands create captivating, relevant digital content within this new era of activism and accountability without falling into Pepsi's trap? And what types of messages can maintain and restore consumers' faith in brands as they closely and carefully monitor corporate reaction to social and political goings on? The answer lies with evoking a relatable community experience. And, by making a product or brand the totem of that experience. Of course, we're not talking in-your-face and tone-deaf as seen with Pepsi, but softer and more authentic. Take Chanel's recent 'Rebel at Heart' campaign for example. Here, instead of riffing off socially conscious messaging in the direct way many mainstream brands did with Super Bowl advertising, Chanel has lifted the visual codes of protest to tell a fresh story about the brand. Through a visually captivating, shareable short online film, Gabrielle Chanel emerges as much less of a frosty fashion diva as she is typically envisioned and more of a strong-willed fashion rebel, a woman who was ahead of her time and as someone who "transformed her rebellion into an art." The result positions Chanel as strong, relatable and inspiring – all within the tropes of protest. Here, activism rhymes with approachability to form a campaign filled with images like those seen across social media after the January 2017 women's marches. 
Elsewhere, for the release of its new Le Marché des Merveilles watch, Gucci has been treading a similar approachable path by using memes to make itself relatable. Using the #TFWGucci and #ThatFeelingWhenGucci hashtags, the brand reached out to a host of well-known meme creators to create a meme-based campaign. Here a little soft irreverence makes for a fun, experiential campaign. And, by suggesting it knows its place, Gucci not only paints itself as self-effacing and by extension trustworthy, it also anchors itself in the global culture of the Internet. 
So what's ultimately at stake for brands operating within today's fake news-riddled digital sphere? Given that 76%* of online adults state that they engage with brands directly via social media (*according to a Luxury Society study), brands have the opportunity to fashion themselves as preferred and trusted destinations for information on trends, lifestyle and products. For evidence of how impactful this can be, just look back to the mainstream sector and Starbucks, who since September 2016 have been brewing its own content with 1912 Pike, a web publication offering up approachable stories, friendly faces and an extra shot of messaging that supports the brand's purpose and integrity. 
SaveSave
SaveSave